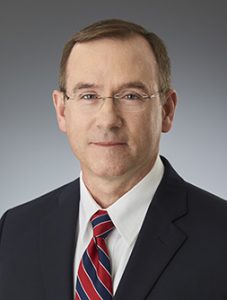 Brian joined the Wabash Valley Power team in 2016 as the new Executive Vice President of Engineering and Operations. Starting his career in the industry back in 1987 as a mechanical engineer, Brian has successfully worked his way up through the ranks over nearly three decades in the industry. He's worn many hats over that time, including as an engineering manager, director of environmental projects, and executive director of design and project engineering.
After receiving his bachelor's degree in mechanical engineering from Marquette University in 1986, Brian went on to get his master's in business administration from the University of Illinois at Urbana-Champaign in 2002. His academic and work experiences have taught him new leadership styles and the importance of team collaboration, which makes Brian a perfect fit for Wabash Valley Power.
In his free time, you can probably find Brian golfing, fishing, or at his kids' sporting events. And if Brian's not at home on the weekend, you can probably catch him up at Lake Michigan reeling in a few keepers.