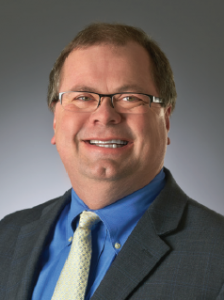 Lee has been with Wabash Valley Power since 2000, and currently serves as Executive Vice President, Risk and Resource Portfolio. His role sees him guiding the strategic direction of Wabash Valley Power's power supply portfolio, which includes asset acquisition, purchased power and sales, long-term supply planning, and demand response initiatives.
Having been in the utility business since 1982, Lee brings significant experience and insight to the Wabash Valley Power team. His years in the industry make him a perfect fit for many different roles, including staff liaison to the External Risk Oversight Committee, a member of the Wabash Valley Energy marketing board, and primary liaison to ACES Power marketing. Lee also holds a bachelor's degree from Rose Hulman Institute of Technology in electrical engineering.
In his free time, Lee enjoys traveling around the country, watching the Indianapolis Colts, and watching IndyCar and Formula 1 races.