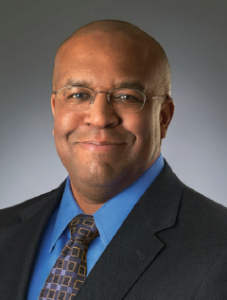 As Vice President of Technical Services, Curtis is responsible for all strategic planning and operational support for Wabash Valley Power's computing and technology resources, including assistance with member electric cooperatives. His role involves leading the company in software development and acquisition, system architecture, data management, and digital security among other responsibilities.
Curtis's education includes undergraduate degrees from Southern Illinois University in computer information processing and advanced technical studies; a master's of business administration from Butler University; a master's in telecommunications management from Webster University; and a master's in computer information systems from University of Phoenix. He was also a member of the inaugural class of the Hoosier Fellows Program at Indiana University's Kelley School of Business, and is a board member for the Center of Leadership Development in Indianapolis, IN.
When Curtis isn't busy leading the tech team at Wabash Valley Power, it's a good bet that he's probably listening to jazz music, traveling, cooking, or enjoying time with his family.