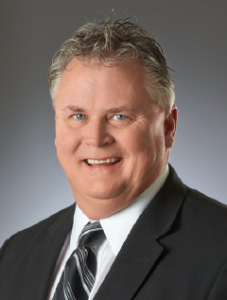 Wabash Valley Power senior leader Greg Wagoner has been appointed to Executive Vice President of Stakeholder and Government Affairs.
Wagoner has overseen WVPA's transmission unit growth, government relations and business development. Wagoner began his electric utility career with PSI Energy in 1981 at Gibson Station, and has held various positions in the power production, generation dispatch and wholesale marketing areas of the industry.
As a member of Wabash Valley Power's senior leadership team, Wagoner represents WVPA on several board committees, and in 2013 led the strategic planning process with WVPA's board of directors. He will maintain a wide-ranging organizational role critical to Wabash Vlley Power's success. He is a graduate of Indiana University's Kelley School of Business, where he received a bachelor's degree in business management.