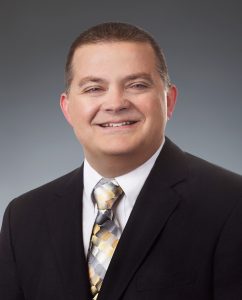 Energy reliability expert Jason Marshall will join Wabash Valley Power as Executive Vice President of Transmission and Regulatory Affairs.
In the newly created role, Marshall will lead the continued development of WVPA's transmission business unit, reliability enhancement and the creation of a 24/7 operations center. He also will represent Wabash Valley Power at organizations and regulatory bodies on regional,
national and international levels.
Marshall most recently served as Vice President of Regulatory and Reliability Services at ACES, a Carmel-based national energy management company. In the role, he was responsible for regulatory services, reliability compliance and training. He has extensive experience in the energy industry, including in bulk power operations and electric reliability organization (ERO) compliance.